Losing weight can be a very hard journey sometimes, sometimes all that is required is to follow a healthy diet and to exercise regularly, but what happens when that doesn't go to plan? Or when you require additional help to meet your weight loss goals? Sometimes bariatric surgery may become your only option, we're all built differently and some of us may need to explore surgical procedures when it comes to weight loss.
Whilst there are many different forms of bariatric surgery, one of the most common and effective weight loss surgery's today is gastric sleeve surgery or gastric bypass surgery, below we'll have have a look at some of the benefits that gastric sleeve surgery can bring, and whether or not you should consider these options if your weight loss journey is starting to need a helping hand in achieving your desired weight loss goals.
What is Gastric Sleeve Surgery and where can I get it?
Gastric sleeve surgery or a sleeve gastrectomy performed by bariatric surgeons and involves removing a large portion of the stomach, approximately ¾ of it and turning your stomach into a more of a banana shape or resembling a sleeve, that leaves you with a much smaller stomach, the decrease in your stomach and its capacity means that when eating, you will become satiated and full much quicker than before, this is because your stomach is now approximately 1/10th of the size it used to be, for example if a pizza was what it took to fill your stomach before, now just a single slice may be enough.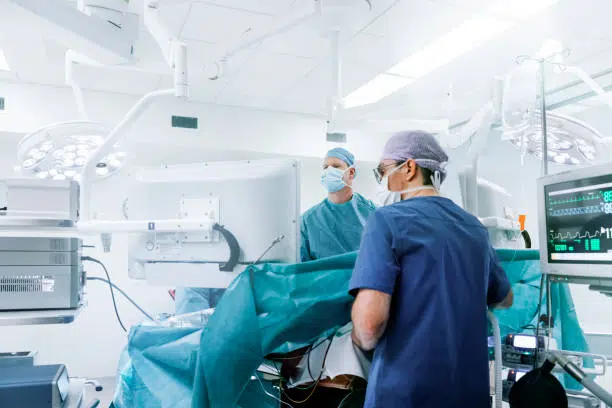 You will also notice that your diet will drastically change as you can no longer consume too much food. This will cause a need for you to reorient your body and its nutrient requirements in line with your new stomach.
Obesity surgery(bariatric surgery) however is not a cure-all, and should only be examined when you have exhausted your options, you will know when and if you're a candidate for gastric sleeve surgery upon consultations with your health practitioners and they will weigh the pros and cons of considering your for these surgeries.
Like most surgery, there are health concerns to look out for before and after, and this will be discussed with you in both preoperative and postoperative forms in your initial consultation and the follow-ups that come with it, your GP will decide with you if surgical options are needed for you and, if you're a candidate for them, if you meet the criteria you will be given an option of which surgeon and surgery you would like to get your procedure done with.
If you're looking for Brisbane weight loss surgeons, Dr Mastakov specialises in bariatric surgery and performs these at numerous private hospitals over the greater Brisbane area, Dr Mastakovs surgery works with health insurance and bulk billing.
If you would like to know more about Dr Mastakov or book an initial consultation with us, please visit our website at https://mastakovsurgery.com.au/
There you will also find detailed and insightful articles about the different types of surgeries that Dr Mastakov performs.