Bariatric (Obesity) Surgeon, Sleeve Gastrectomy, Bypass and Revision Surgeon, Hiatus and Abdominal Hernia Repair, General Surgeon
Dr Mikhail Y. Mastakov MD, FRACS
Weight Loss & General Surgeon
Laparoscopic Emergency & Elective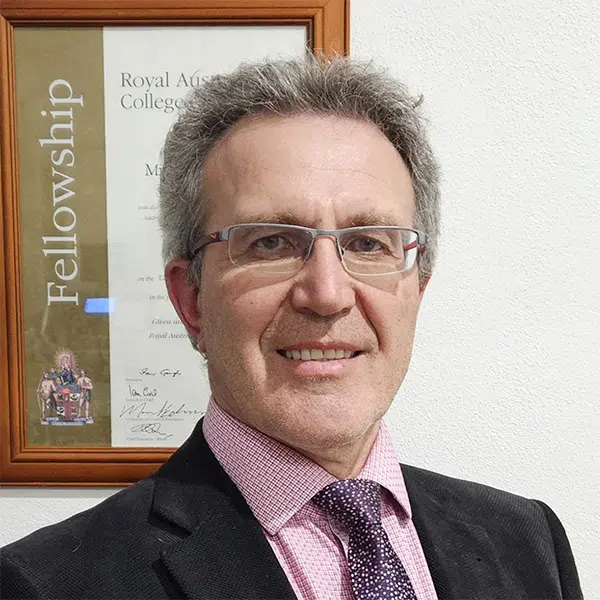 The areas of our practice specialisation include Bariatric (Obesity) Surgery, Sleeve Gastrectomy, Bypass and Revision Surgery, Hiatus and Abdominal Hernia Repair, Surgery for Gallstones & General Surgery. Comprehensive Weight Loss Surgery Solution.
Laparoscopic Emergency & Elective.
Dr Mikhail Mastakov is a Bariatric (Obesity) and General Surgeon currently practicing at Sunnybank Private Hospital, Mater Private Hospital Redland and St Stephen's Hospital Hervey Bay.
Dr Mastakov is a Fellow of the Royal Australasian College of Surgeons (RACS) and a member of the General Surgeons Australia (GSA) and Australian & New Zealand Metabolic and Obesity Surgery Society (ANZMOSS). Dr Mastakov has also completed a preceptorship in Bariatric (Obesity) surgery with leading Australian bariatric surgeons practicing in Sydney, Melbourne, Brisbane, Perth and Adelaide.
Dr Mastakov completed his fellowship in Australia and has 28+ years of experience in performing general surgeries, procedures and surgical care for both public and private patients including 17 years of doing surgeries in Queensland hospitals such as Princess Alexandra Hospital, QEII Jubilee Hospital, Logan Hospital, Redland Hospital, Townsville Teaching Hospital, Rockhampton and Nambour Base Hospitals.
The areas of our practice specialisation include Bariatric Surgery (Weight Loss Surgery) and Hiatus and Abdominal Hernias repair (General Surgery).
Our general surgery practice performs numerous elective and emergency surgeries and surgical procedures. The list of most commonly performed surgeries include laparoscopic Sleeve Gastrectomy, Gastric Bypass and Revision Surgery, laparoscopic/open repair of femoral, inguinal, ventral, umbilical, incisional or recurrent hernia, laparoscopic cholecystectomy and appendectomy, surgery for benign or malignant breast conditions, and large bowel surgeries such as right and left hemicolectomies (bowel resection) for colon cancer, HAL (Haemorrhoidal Artery Ligation – treatment of symptomatic haemorrhoids).
We also provide high-quality care for patients with bowel obstruction, diverticulitis, pancreatitis, thyroid and parathyroid pathology, pilonidal sinus, haemorrhoids, anal fistula or fissure, hydrocele and varicocele, benign or malignant skin and soft tissue tumours and ingrown toenails.
Opening Hours
| | |
| --- | --- |
| Mon. | 9:00 am – 5:00 pm |
| Tue. | 9:00 am – 5:00 pm |
| Wed. | 9:00 am – 5:00 pm |
| Thu. | 9:00 am – 5:00 pm |
| Fri. | 9:00 am – 5:00 pm |
| Sat. | Closed |
| Sun. | Closed |
Laparoscopic and Open Surgeries
Dr Mastakov is a laparoscopic surgeon. However, open rather than laparoscopic surgery may still be required in some conditions.
Laparoscopic surgery involves the use of special equipment allowing for a smaller incision. The small incision is often the size of a 'keyhole' and thus is also commonly referred to as keyhole surgery. This surgical technique is a safe and effective alternative to open surgery with many benefits including smaller scars, reduced post-operative pain, shorter hospital stays and quicker recovery times. Even though complications from laparoscopic surgery are similar when compared to open surgery, the experienced surgeons, like Dr Mastakov, have reduced complication rates using laparoscopic techniques.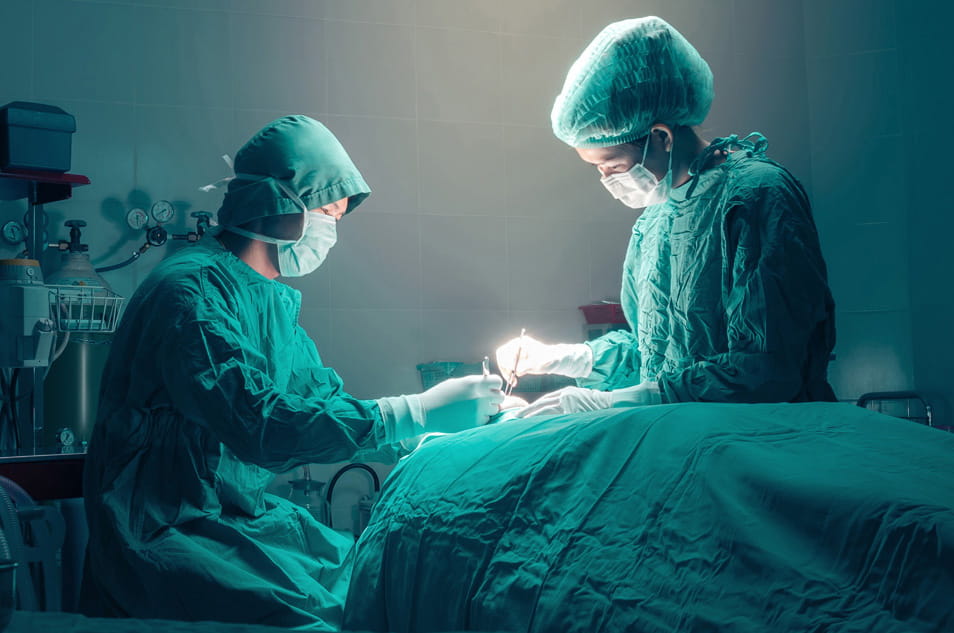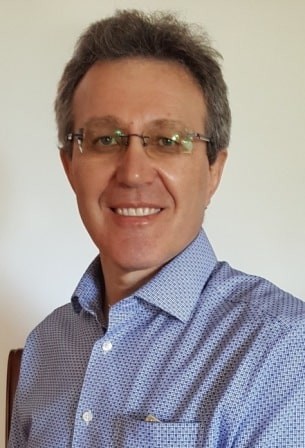 During his surgical experience in Russia, Dr Mastakov worked as a General and Trauma surgeon. In 1993 he undertook the course in "The Reconstructive and Restorative Surgery for Post-Burn Pathological Scars and Contractures" at Moscow Medical Academy of Postgraduate Education and was promoted to the Deputy Head of Hand Microsurgery Department at the Novosibirsk City Clinical Emergency and Trauma Hospital.
Dr Mastakov has published in scientific magazines such as "Gene Therapy", "Molecular Therapy" and "Journal of Virology", and also presented at Annual Scientific Meetings of Neuroscience in the USA.
In 1999 he was awarded with Thomas Jeffersons University, Philadelphia, USA prize for contribution in Gene Therapy for ALS and for Canavan Disease.
Special Interests: Laparoscopic Hernia Repair and Bariatric (Weight Loss) surgery